Could YOU start an online business with $100?
E-commerce & online shopping exploded in 2020, with an estimated growth over $190 billion from previous years. Moving to an online selling platform was a common challenge in my own business this year, as my brick-and-mortar retail clients pivoted through the Covid crisis to stay viable.
E-commerce can exist in many forms: brand-hosted online shops, industry-specific platforms like Etsy, dropshipping on Amazon, and even through social media channels like Instagram Shops.
E-commerce is a popular business because it's relatively easy to start an online business, and there are some key strategies I've honed over the years to keep start-up costs low.
In my own career, I've launched several online shops, ranging from sports goods to industry-specific clothing to online books. Here's a quick checklist of the strategic investments I would make today if I wanted to start an online business with less than $100. (Continued below)
1. Domain Name
TOP PICK: Namecheap, $11 annually
Whether you're building your own online store with something like SquareSpace, or hosting through a full e-commerce platform like Shopify, a domain name provides a unique way to brand your shop. If your shop is focused on a specific niche, try and include that in your domain name for extra online optimization i.e. DogLoverShop.com quickly identified who the product is for. I use NameCheap for all my domains; pricing starts at $11 for an annual registration, and includes domain privacy.
2. Business Bank Account
This may seem like an odd expense item when you don't have cash flowing in yet, but separating your business money from your personal as soon as you can will help you long-term with things like accounting & cash flow management. Many banks will offer a second chequing or savings account for a small fee if you already have one at their branch. Start simple; you can invest in a larger banking package once you start making money.
3. E-commerce Web Platform
TOP PICK: Shopify. (14 day free trial, then plans start at $29/month)
I've used all kinds of e-commerce platforms and Shopify remains my #1 fave. It's easy to set up, there is a great support community if you get stuck with an issue, and it has awesome integrations with all kinds of services once you're ready to scale your business. Start with the free trial; right now the standard is 14-days which is lots of time to get things set up and ready to SELL!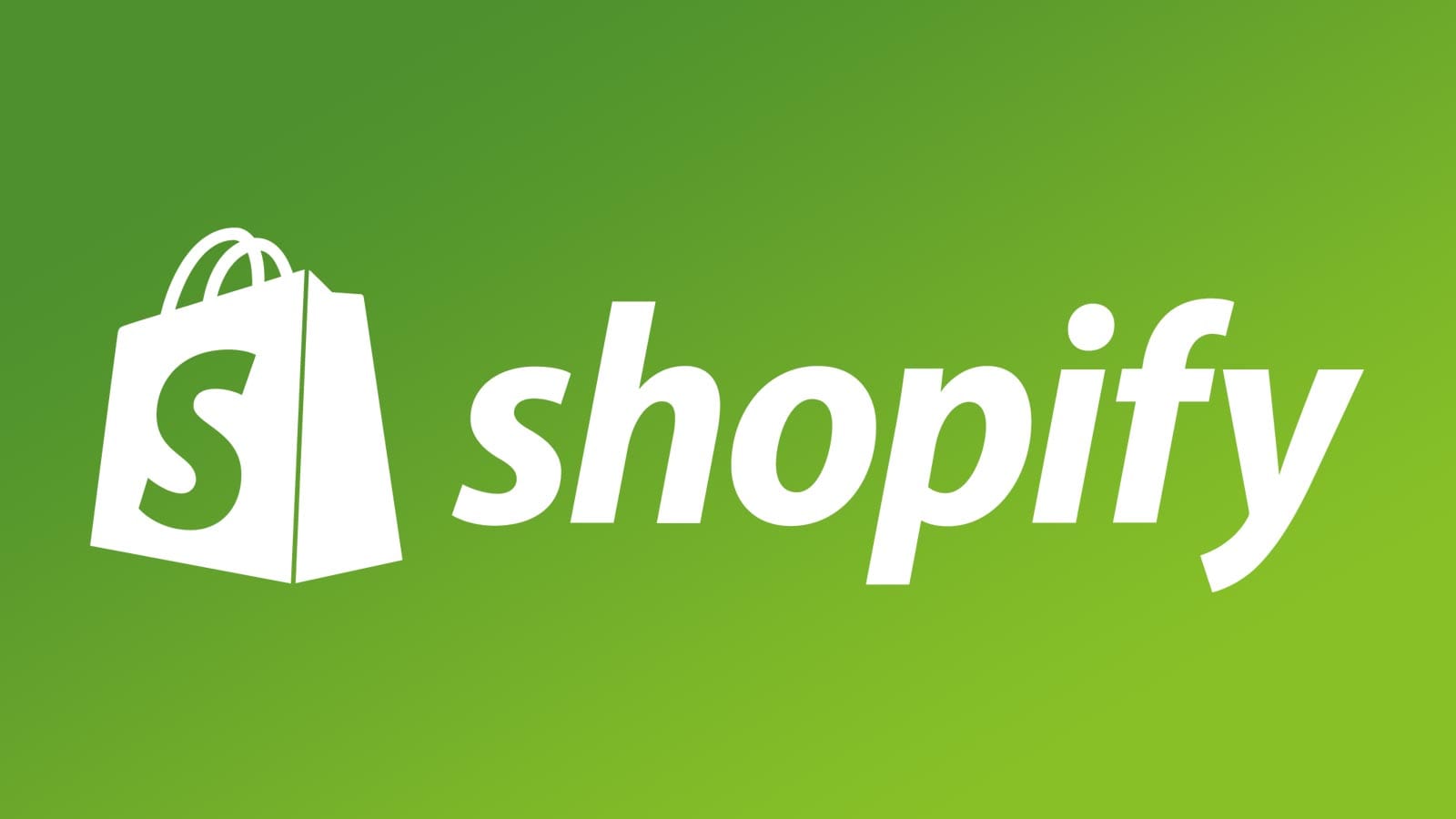 4. Online Payment Processor
All online businesses need a way to process sales from their customers; if you're opting to use Shopify, their payment processor is great. It's transaction-based, so you're only paying Payment Processing fees when you make sales. Free to set up, and there's no additional monthly fee if you have a Shopify store.
If you're NOT using Shopify, Square & Stripe are tools I've also personally loved using in my online stores.
5. Legal Resources
TOP PICK: TermsFeed
(Free; premium upgrades available)
As part of running a successful online business, you'll want to be clear with your customer about things like your purchase terms, refund policies, privacy info, etc. While consulting with a legal pro is always a good idea, you may be able to get started with a service like TermsFeed to create standard legal agreements for your online business. They have lots of free templates, with paid options to upgrade to more complex, customized agreements.
6. Products to Sell
TOP PICKS: Oberlo (Dropshipping) + Printful (Print-on-demand)
Inventory can be a huge cost (and research time investment!) for a new online business. If you want to start an online business with $100 (or less), you may want to look at "On Demand" vendors who will create + ship when the customer purchases on your site.
PROS: No up-front cost, no need to store inventory, can easily swap out items that aren't selling well
CONS: Can be more expensive (purchasing bulk amounts of inventory is usually cheaper), may add additional processing times to orders
My fave on-demand tools are:
This is a client fave for Dropshipping (products that ship once a customer places an order). They have millions of products to choose from, stellar customer support, and you can have up to 500 listed products on their free plan & unlimited customer orders. (Their paid plans also include customer tracking, so may be useful depending on what & how you sell online)
Printful is my absolute favourite tool for print-on-demand clothing, accessories, & household goods. Their pricing is competitive and it's easy to use their design tools to customize products.  (Side note for my Canadian readers: I really like this one for Canadian businesses because you're able to print/ship from both Canadian and American warehouses, which saves time and cross-border fees)
7. Graphic Design
TOP PICK: Canva Pro ($17 monthly)
You'll likely want to invest in some visual assets for your business before you launch- whether that's a logo, digital product or basic design for printed goods. My go-to solution is Canva Pro Plan- there's hundreds of templates you can customize, royalty-free images, and multi-format downloads. This is one tool I'd say opt for paid plan over free; you get so many additional features at a low-monthly cost. (It's also an excellent resource when you start to build content for your social media, including graphics, mock-ups, and videos).
8. Email Account
TOP PICK: Gmail (Free)
If you select an online e-commerce site like Shopify, you'll be able to access their internal messaging tools to respond to customer requests. However, setting up a separate email account right away will help you manage all your business emails, notifications, online receipts, etc. Gmail is free, and easy to set up- try to get an email address close to your domain name (or you can also pay for a premium account to get a unique domain email i.e. support@yourshopname.com)
9. Marketing Launch
So, you've got your domain name, your online shop is set up, your products picked out, now it's time to let people know about your online store! Facebook Ads is a cost-effective way to connect with your ideal customer. There are lots of great marketing courses to help you refine your marketing strategy for your online store. Definitely plan to spend a chunk of your starting budget for a small Marketing Launch- after all, if people can't find you, they can't buy from you!
So there you have it: key investments I'd make to start an online business for $100.
OTHER INVESTMENTS
Depending on your overall plan for your business, there are additional costs/services you may wish to consider as you launch. These will vary by industry/location/business type, but definitely worth looking into:
Register your business: Varies (one-time)
Some provinces/states will require you to register a business even if you're just selling online. You could register as a sole proprietor (self-employed), partnership, incorporated business- each has their own pro/cons (here's some key factors to look at before deciding on your business structure)
Business License: Varies (annually)
Business licenses are generally managed by your municipality/city, and requirements will vary greatly depending on where you live and may be mandatory, even for a home-based or online business.
Quickbooks Cloud Accounting (Free Trial, then monthly plans starting at $10)
I'm a HUGE fan of keeping on top of your finances, especially when starting your business. It's wayyyyyy harder to go back and try to sort through emailed invoices, paper receipts, tax collections etc. than it is to set up a great system right off the bat. I recommend Quickbooks to all my online clients- it is easy to use AND has great direct integrations with popular online selling platforms so it makes budgeting & time tax a breeze. (Continued below)
---
Money & Taxes can feel overwhelming- but they don't have to be!
Next bootcamp begins March 2021; are you registered?
---
Insurance (Cost Varies)
Depending on your industry/product/service, insurance may be necessary for your online business. Contact a local insurance rep in your region (as insurance laws vary by region/province/state/country) to discuss your unique needs. Both Thimble & Hiscox Insurance have great starter packages for US businesses. I work with Zen Insurance & Square One Insurance in Canada and am happy with their variety of coverage- worth checking out! (Square One has a good promo right now: you get a $10 Amazon Gift Card just for getting a quote!)
Inventory (Cost Varies)
If you choose to invest in inventory, expect this to be a substantial up-front cost. Take some time to do your research, order sample products when possible, and don't forget to budget for costs to ship the product from your home/warehouse to your customer. (I have clients who rave about ShipStation to streamline their e-commerce stores directly with shipping companies).
As you launch this exciting new venture, I'd love to hear about it! Tag me @CorporateCanuck on social media, and let's share those big wins as you build your online business!
---
Affiliate Disclaimer: I sometimes use affiliate links for my trusted fave products. If you click and purchase, I may receive a small commission at no extra cost to you.