Finding funding for your business can seem like a daunting task to even the most experienced entrepreneur. Where do you find it? How much can you get? Is it competitive? What kind of application process is there? There's not REALLY money for me… is there?
Funding is an often untapped resource for business owners, mostly because it feels hard to find or inaccessible. Truth is, there are BILLIONS of funding dollars invested each year into businesses at all stages of growth.
If you've ever thought about finding funding for your business (and you SHOULD), here's some helpful tips to navigate the process.
Let's go!
FUNDING TIP #1: What do you actually need?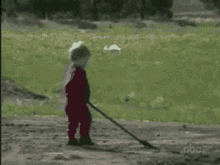 Unfortunately there are very few (if any) grants for "hey, I have a business. Can I have some money?" The most common for that category is the Bank of Friends and Family, and we're not going to include that here.
Most funding programs are goal and/or project-based , meaning: How will you use the money if you get it?
It's important to GET CLEAR on what you actually need in your business to get ahead. Common pain points for business owners include things like:
Need help with a specific area of operations i.e. marketing, accounting, HR
Need a new piece of equipment or technology to offer a new product/service
Training to use a new piece of software
Acquisition of a building/property
Need to hire outside help for operations (digital media strategist, HR specialist)
Specific project outside of normal operations (i.e. running a day camp at a dance studio)
Seasonal help (summer, Christmas are popular)
Training to upgrade skills (yourself, employees)
Once you are able to better understand what you need, you'll be able to start actually finding funding your business that can help you get ahead!
FUNDING TIP #2: Start your (Search) Engines!
It's time to dust off those mad Google skillz, and see what funding would be available.
First off, what you don't want to do: Search "Funding"! You'll drown in a sea of sketchy loan offers, programs you're not eligible for, and a zillion blogs post like this one 🙂
No, it's time to GET SPECIFIC to find the best funding possibilities for you, so you can find the best funding for YOUR business!
One exercise I encourage you to do is the *Unique Qualities* review, by answering two questions.
1. WHAT IS UNIQUE ABOUT YOU?
I mean, your raving fans know this, but funders will not! Most grants & funds are developed with a certain target audience in mind so grab a pen and people and think about how you identify in this world. Here are a few example hot trends in funding:
Age: Young entrepreneurs (under 35) and seniors 55+
Gender: Female Entrepreneurs
Cultural Identification: Geographic lineage, cultural heritage, BIPOC communities
Association affiliations: Lions Club, YWCA, Royalty Club, Alumni Groups
Current work status: unemployed/underemployed, student, retirement
2. WHAT IS UNIQUE ABOUT YOUR BUSINESS
The 2nd part of this exercise is to identify the unique aspects of your business that may be meet a specific niche funding.
Things like:
Industry-specific: technology, arts, tourism
Location: city, region, province, country
Target Client: youth, senior, persons with disabilities, health
Business Age: start up, new business under a year old, 10+ years
Now that you've identified some unique traits about you & your business, that's where the power of search comes in!
FUNDING TIP #3: Smart Research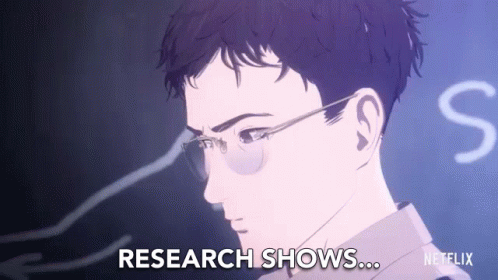 It's time start searching! Open Google (or online search engine of your choice) and start combining the unique identifiers you came up with in Step 2.
Try things like:
Women under 30 entrepreneur funding
New immigrant Canada business funding
Summer job grant British Columbia
By combining a few unique terms into your search, you'll be able to zero in on finding funding for your specific business needs.
FUNDING TIP #4: Trending Grants
Here's a short list of Popular Grants for businesses in Canada. It's by no means exhaustive (there are THOUSANDS of grants available), but it can get your brain thinking about what may be possible/accessible to you.
List of Federal Funding Programs (Employment & Social Development Canada)
Canada Job Grant (Training, HR Grants- managed by each province)
Digital Main Street Ontario (E-commerce, Skills Training, Website Help for Ontario Businesses)
Canada United Small Business Relief Fund (COVID-relief funding)
Start up Grants– great list of grants by province
FUNDING TIP #5: Loans & Financing
Of course, there is always the option to look into loans to fund your business growth. Again, searching by unique qualities can help you find a loan program that is the best fit for you. Futurpreneur Canada has an awesome loan program for aspiring business owners ages 18-39. Many local Credit Unions have a variety of financing options for business owners in their regions.
FUNDING TIP #6: Batch Prep Your Applications

As you start filling out funding applications, you'll see a common list of requirements. As part of your funding prep process, I'd recommend writing out the following info so you can cut-and-paste and save yourself some time!
Biography/Business Info (1-2 paragraphs)
Description of how funds will be used (1 paragraph)
Budget + Cash Flow for project/training (spreadsheet)
Project Plan: What will get done, and when (max 1 page)
List of other funding acquired (can include personal investments, in-kind donations, other confirmed funding)
If you're feeling stumped, the Business Development Bank of Canada has a good loan proposal template that is a great tool to help get organized.
---
CONCLUSION
Take the time now to clarify what exactly you need funding for. Determining what traits are unique about you/your business can help for finding funding for your business that is tailored to your specific needs (and offer access to funding you may never have heard about, otherwise)
In my career as an entrepreneur, I've raised over $10 Million in funding & grants for my clients using these exact strategies listed above. It can take a bit of time upfront to get clear and get organized, but in the end that "free money" may be exactly what you need to move into the next stage of business growth.
---
Affiliate Disclaimer: I sometimes use affiliate links for my trusted fave products. If you click and purchase, I may receive a small commission at no extra cost to you.
OTHER USEFUL LINKS:
COVID-19 Financial Resources for Businesses